ADU GARAGE CONVERSION
Not only will we design, draft and build your accessory dwelling unit by renovating and often expanding an existing garage,  we will also get you pre-qualified for a cash-out refi to pay for it.  We can help you get the highest benefit from your residence, while adding value to your home!
Get a Quote For Your Adu Project
Why choose OakADU?
OakADU will do more than just build your ADU for the most competitive price. We will help you develop a strategy to get the most out of your home (whether living space or rental income) and ensure that you're adding long-term value to your residence. We're confident we can do this for you better than any builder in California!
We want every single homeowner in Los Angeles County, the Southern California region and the entire State of California to know that it is possible for everyone to add an ADU to their homes while letting us take care of the inconveniences and hassles. OakADU will handle all the worry and confusion that goes along with major renovations like building an ADU. We will help you get to the pot of gold at the end of the rainbow as fast as possible: generating more passive income or just building additional living space in your home.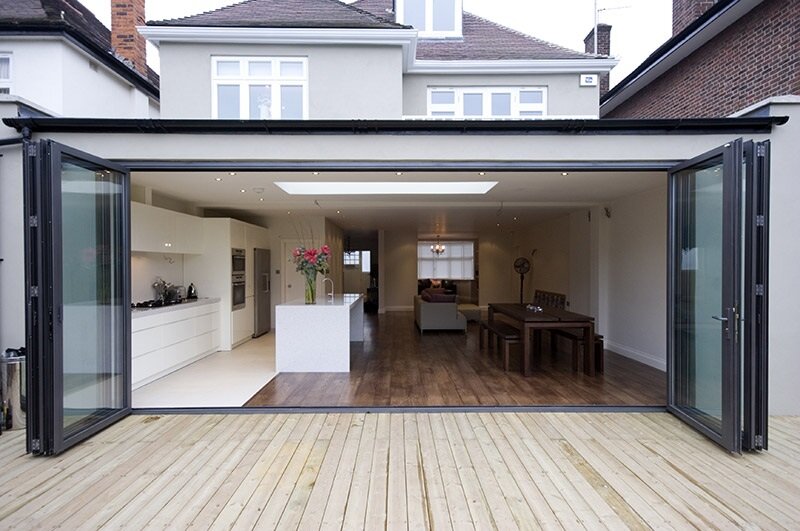 There are four kinds of ADUs we can build
Garage Conversion
A garage conversion, as the name implies, is an ADU that is built by renovating and often expanding an existing garage. It is a little lighter on the wallet and still comes with privacy and a lot of convenience.
Detached ADU
This type of ADU has to be constructed from scratch and is sometimes referred to as a backyard cottage because it is usually situated in the backyard, separate from the main house. It's basically a little house in your yard.
Attached ADU
An attached ADU is built as an attachment, often to the side of the main house, on top of a garage or even as a second story. It does come with a little less privacy than a detached ADU. However, if a homeowner wants to increase square footage in the most cost-efficient manner, this ADU is a great choice.
Interior Conversion
'Basement apartment' or 'mother-in-law unit' are a couple of the many names for this ADU, created when an attic, basement or other interior space is converted into a dwelling unit (a bit less common in California).
At OakADU, we will make sure the permit gets approved without those extremely costly delays that can turn any project into a nightmare and destroy a budget. We make sure that you don't end up with a project that drains your bank account without adding significant value to your home. We work with some of the best architects in California on our projects, which is why we can get you a world-class design for a reasonable cost. No one will build you a more beautiful ADU than the team at OakADU!
Add value to your home or backyard!
Get a Quote For Your ADU
Fill in the form and our architect and a designer will prepare an estimate for your project.

You'll find out the construction costs (per square foot) or even a monthly Profit that you can make by renting out your ADU.
You can add $1,000-1,800 per Month to Your Income from renting!
Oakmont Builders Inc.
Building Value with Integrity
Oakmont Builders, Inc., the builder behind OakADU, is a family-owned and operated construction company that understands the importance of working closely with each customer to attain their specific construction goals. We are a dedicated General Building Contracting Company focused on effectively facilitating the construction development process from concept to completion. Our on-site management team is committed to making client satisfaction our utmost priority.
We take pride in our work and your overall satisfaction. Our clients will tell you:
See us in action! Follow the progress of our current projects:
© Oakmont Builders, Inc Copyright 2021
9671 Sunland Blvd 2A Los Angeles, CA 91040 CSLB#978123